It's high time we end plastic pollution. Plastic pollution is poisoning our oceans and land, injuring marine life, and affecting our health! Help End Plastic Pollution by finding out how many plastic items you consume every year and make a PLEDGE to reduce that amount.
The plastic problem is even worse than we thought. One of the bleakest stories of the year so far was the report of a six-ton whale washing up on the shores of southern Spain with 64 pounds of plastic in its stomach, a grotesque sign of the alarming rate at which we're dumping plastic into the ocean.
Since plastic is synthetic, there are few natural processes that break it down, allowing bags, straws, and packaging to linger on for decades if not centuries. And we're not very good at containing it to landfills. About 32 percent of plastics make it out into nature, where it often ends up in the bellies of fish, birds, and whales. And, as it turns out, potentially in our stomachs too.
There are several easy ways we can reduce the use of plastic like:
1. Carry your own shopping bag:     As long as people keep accepting plastic bags, businesses will continue to
provide the same. Make it a point to emphasise  in your retail outlet or megastore,
that plastic usage matters to you and sooner or later your move is going to make
a positive impact. Strongly support those businesses that prevent or minimise
plastic usage.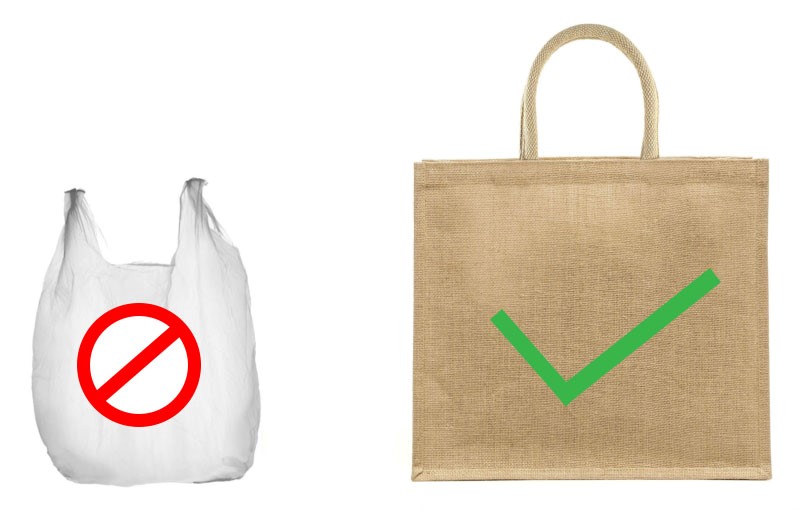 2.Carry your own bottles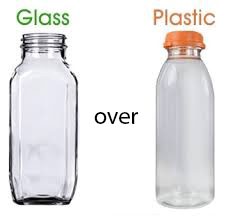 3. Boycott disposables: From the straw that you're using to
disposable glasses, spoon, fork, and razor, everything has plastic in it and
must be avoided. In fact, you should steer clear of everything that is
disposable or has a 'disposable' label on it. Instead, when you go to get
yourself a takeaway coffee, try to carry your own stylish mug. You should also
carry such a mug to your workplace so you can avoid using disposable plastic
cups for your daily dose of coffee.
4. Use fabric diapers instead of plastic ones: An average child will go through anywhere from four to eight thousand diapers in his or her life. Nationwide, parents in the USA use an estimated 27.4 billion disposable diapers each year. That's around 3.4 million tons of diapers that end up in landfills each year. Compare that to using the same twenty cloth diapers over and over, cleaning them with safe detergent in a high efficiency washer. There's just no contest.
What you do today, will decide how you want to see the
future.
THE CHOICE IS YOURS. MAKE IT THE RIGHT ONE .
Reader Interactions