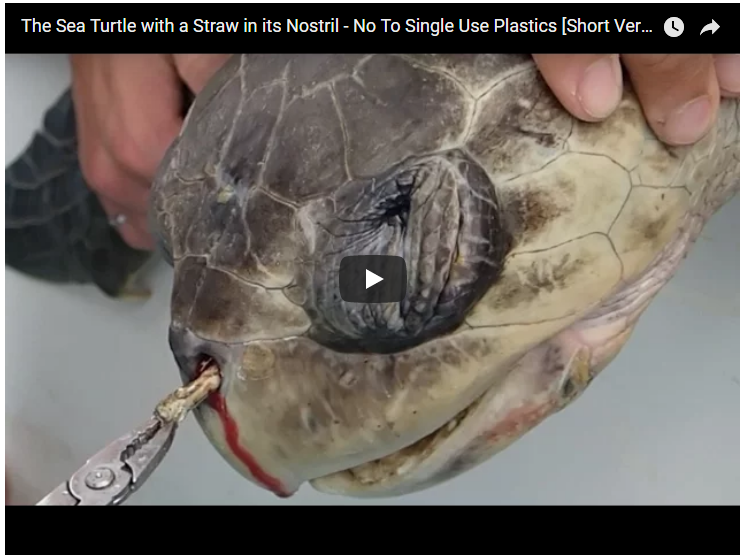 There are 5,00,00,00,00 straws used EACH DAY in the U.S !
Watch this video of a turtle with a plastic straw stuck up it's nose, you will never want to use one again !
So, next time if someone dunks a plastic straw in your drink or places one on your tray , just say No/ No straw for me, please or ask them to use paper straws !
Was gratified to visit the Diva café in GK Part 1 , N block market and see them using paper straws ….
Spread the word guys …. just say NO!
Reader Interactions